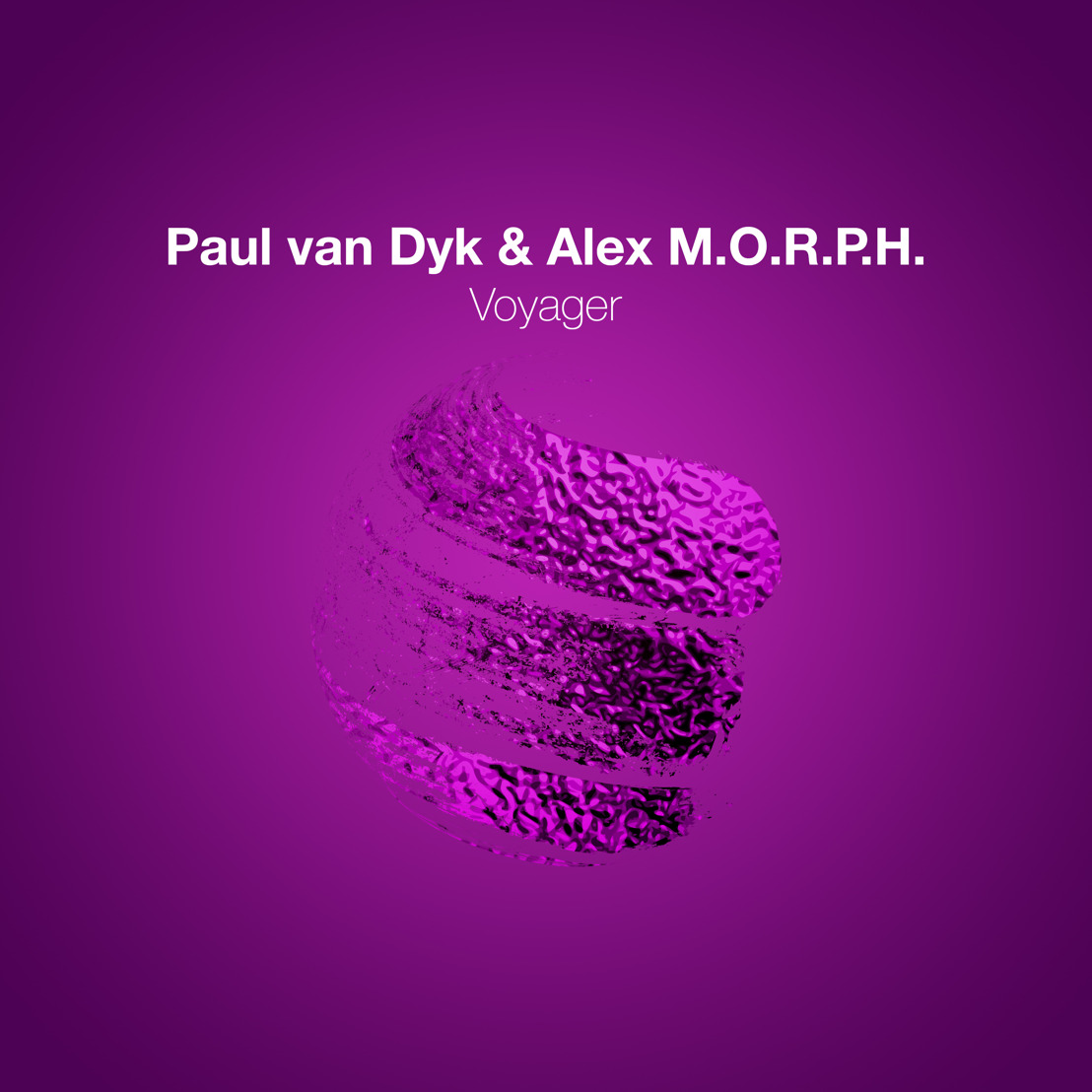 Paul van Dyk Releases New Single: VOYAGER feat. Alex M.O.R.P.H.
2nd Single from Forthcoming Album: Music Rescues Me
Wednesday, November 14, 2018 — Stream VOYAGER feat. Alex M.O.R.P.H. HERE
Paul van Dyk has today released a new single from his forthcoming album, a beautiful collaboration with Alex M.O.R.P.H. entitled: Voyager. The new single is the 2nd release from Paul van Dyk's new album - Music Rescues Me - which is slated for release on December 7th. van Dyk premiered the LP at his album listening event at iconic venue Printworks in London in October. In anticipation of the album's imminent release, van Dyk has unleashed a new single: Voyager feat. Alex M.O.R.P.H.

Music Rescues Me - the LP - is the ninth studio album of the pioneering electronic musician, composer and performer, Paul van Dyk. Containing features with Alex M.O.R.P.H., Sue McLaren, Jordan Suckley, Plumb, Saad Ayub, Lostly and a host of other talents, the full album will be unveiled in full on December 7th.

Paul had some words to share about the direction of the new album:
"Though it might have been its seed, this new album is not about music bringing one person back from the brink. Its theme reaches beyond that. This is about music's ability to open us up, to stimulate mental imagery, to unlock or bring back memories. It's about its often hard-to-fathom capacity to support us, to get us through our tougher or more challenging times, as well as soundtracking the good ones, and making them even better. This, to me, goes beyond the mere 'inspirational'. This is something else. That music can 'unlock' us, allow us to access emotions and places our mind might not otherwise go to is nothing less than extraordinary. It's both force and a gift. I feel that's a big part of what keeps it so magical for me - indeed for all of us. So this album is a celebration of this most mysterious, impalpable and wonderful aspects of music's nature".
The release of Music Rescues Me comes just 14 months after van Dyk's previous album From Then On (released in October 2017). Stimulus driven by his recuperation from the now-well-documented events of spring 2016 has had the profoundest of effects on van Dyk's life-view. That has been expressed most clearly through his professional work, taking the form of a tap-wide-open creative stream. Telegraphing Paul's developmental, progressing and to-the-future outlook, it's one that's echoed by the vibrant state of the music scene in which he operates.
For the album, a number of From Then On's co-producers have been invited back to the studio with Paul. Alex M.O.R.P.H., James Cottle, Jordan Suckley and Tristan D (under his new Delta One guise) are some of those who've returned to Berlin to write follow-up tracks for the new album. With even deeper roots in the PvD universe, there are also vocal contributions from Sue McLaren ('Lights'/'We Come Together') and Plumb ('I Don't Deserve You'). In addition to his frequent collaborators, van Dyk has also included features from artists that he's worked with for the first time, on this new album:
"Alan Wyse, Steve Deekay, Saad Ayub, Rafael Osmo, Project 8, Lostly - these are musicians from around the world who, week-in, week-out, we see lighting up the VONYC forums. The producers who've really risen in estimation for me. Sound-wise, each one has their own area and represents a different sub-style within our shared field. It's these shades, grades & tones, meshed with my own, that open up a whole world of new musical angles for this, my ninth album".
van Dyk also offered some words on the sentiment behind the album's name:
"The 'Me' refers to 'you, me, us - everyone'. 'Rescue' means less 'save', but more 'liberate' or 'free'. My greatest aspiration for this release is that people - either now, or in years to come – listening to 'Music Rescues Me' will find that one of its tracks elevates, alleviates, opens them up, or takes them out of themselves. That's the point at which I'll consider it a success".
Paul van Dyk is currently in the midst of a North America tour, hitting 10 cities across the continent, including a headlining set at Dreamstate SoCal in San Bernardino. The tour concludes in New York City at lauded venue Avant Gardner on December 7th, the same day he officially unveils the full album.
Paul van Dyk's ninth studio album 'Music Rescues Me' is is available to pre-order here
North America Tour Dates:
November 9th - Ravine - Atlanta, GA
November 10th - Sound-Bar - Chicago, IL
November 15th - Beta Nightclub - Denver, CO
November 16th - 45 East - Portland, OR
November 17th - Showbox SoDo - Seattle, WA
November 21st - 1015 Folsom - San Francisco, CA
November 23rd - Dreamstate SoCal - San Bernardino, CA
November 24th - The Palace - Calgary, AB
November 30th - Celebrities Nightclub - Vancouver, BC
December 1st - Stereo Live - Dallas, TX
December 7th - Avant Gardner - New York, NY

Music Rescues Me Tracklist:

01. Paul van Dyk & Lostly - Amanecer
02. Paul van Dyk, Alan Wyse & Sue McLaren - You Are
03. Paul van Dyk & Alex M.O.R.P.H. - Voyager
04. Paul van Dyk & Chris Bekker - Solar Snapshot
05. Paul van Dyk ft. Plumb – Music Rescues Me (PvD Club Mix)
06. Paul van Dyk & Steve Dekay - Aurora
07. Paul van Dyk & Saad Ayub - Future Memories
08. Paul van Dyk & Rafael Osmo – Moments With You
09. Paul van Dyk & Delta One - Lost Angels
10. Paul van Dyk & Jordan Suckley - Accelerator
11. Paul van Dyk – Mission Control
12. Paul van Dyk & Project 8 – Made Of Stars
13. Paul van Dyk – Time Traveler
14. Paul van Dyk – Reprise