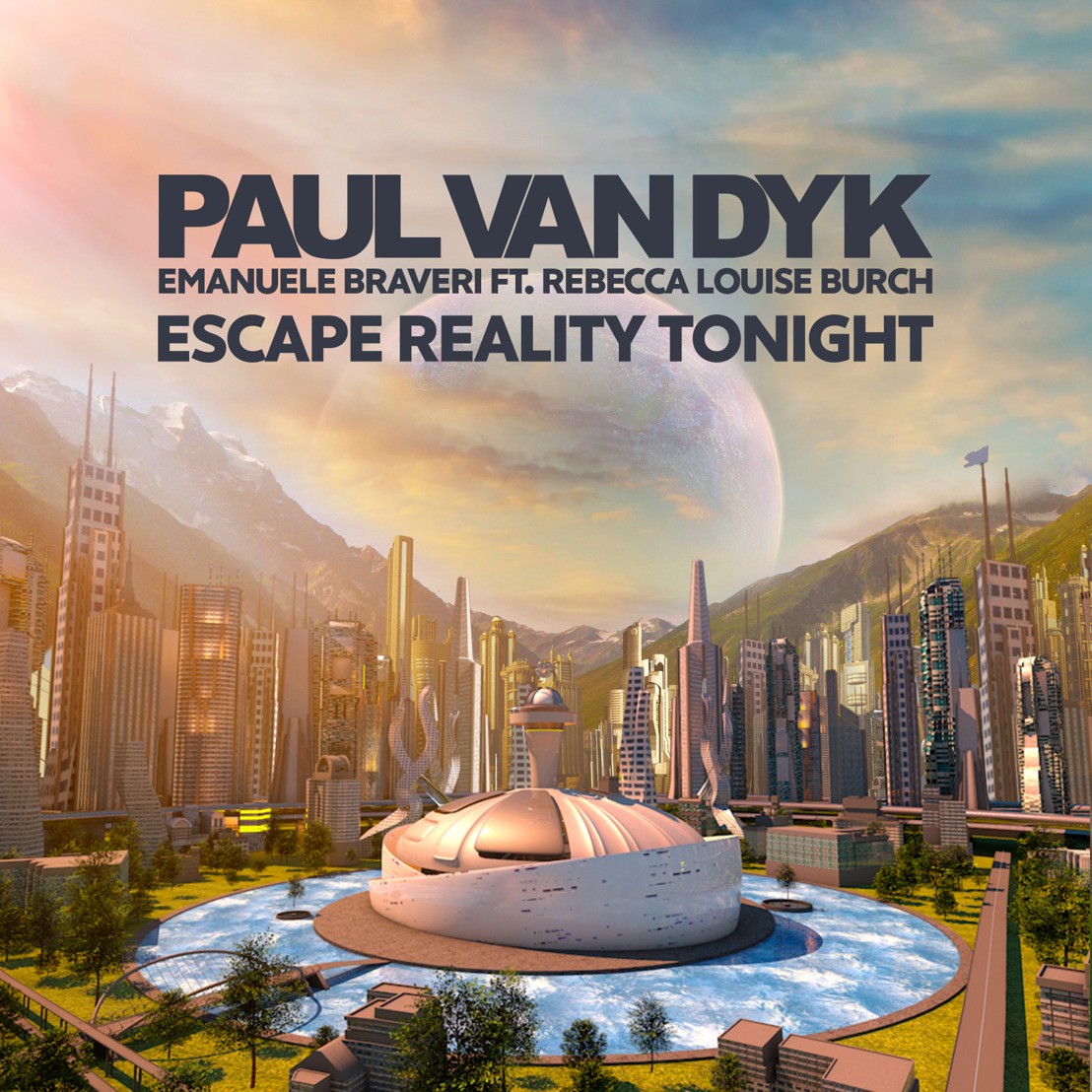 Paul van Dyk Releases 5th Single, Escape Reality Tonight feat. Emanuele Braveri & Rebecca Louise Burch
In Addition To a New Acoustic Version, the Great Escape Mix
Friday, December 15, 2017 — Listen to Escape Reality Tonight + Great Escape Mix HERE
Paul van Dyk has officially released Escape Reality Tonight as the 5th single from his new album, From Then On. Today, van Dyk has also unleashed the Great Escape Mix of Escape Reality Tonight, just in time for the holiday season. The Great Escape Mix is a stripped-back, down-tempo version of the track sans percussion that showcases the track's beautiful piano melody. The gorgeously stripped back mix is a testament to Paul van Dyk's knack for songwriting and ear for collaborations.
Escape Reality Tonight is one of the standout tracks from From Then On. van Dyk teamed up with Emanuele Braveri on production, creating a powerfully emotive track that revolves around Rebecca Louis Burch's gorgeous vocals and a piano melody. Escape Reality Tonight is one of the most heartfelt tracks on the album, and the track name is certainly a notion that all dance music fans can relate to. Given the beautiful piano melody, Escape Reality Tonight was the perfect track for an acoustic remix, and van Dyk has delivered it right in time for the holiday season.
From Then On was released in October on his label, VANDIT Records and was van Dyk's first album since 2015's The Politics of Dancing 3. The album was one of the most anticipated releases in electronic music in 2017. The album went #1 in 12 countries upon its release (Beatport), and has enjoyed great commercial and critical success alike.
"It is a polished, positive body of work. It gives the listener a confident sense that he or she can take on anyone and anything. It's a smile from start to finish, and a triumphant end to a turbulent chapter for a man with a new lease on life." - Billboard on From Then On
2017 was a busy year for Paul van Dyk. In addition to the release of his 8th studio album, From Then On, van Dyk headlined a 12-city tour of North America, selling out venues from coast to coast. He also launched a new live show, AEON by Paul van Dyk, which he has thus far performed at the Playstation Theatre in NYC and Dreamstate Festival in Southern California. Keep your eyes and ears perked for more Paul van Dyk news, as 2018 is set to be another busy year for the iconic German DJ and producer.
Upcoming Australia tour dates:
12/29 - HQ, Adelaide
12/31 - Home, Sydney
01/01 - @DreamstateUSA ,Melbourne
01/05 - The Met, Brisbane
01/06 - Metro City, Perth